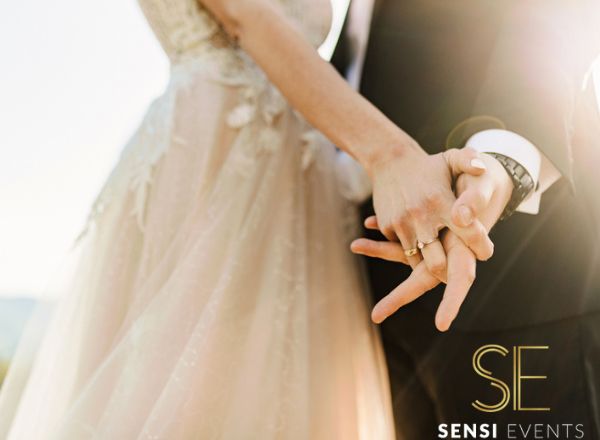 A wedding is one of the most important days of your life; it's only natural to want it to be memorable, beautiful and unique. With the average wedding costing tens of thousands of dollars, it can be difficult to achieve your dream wedding without breaking the bank. Fortunately, with careful planning and the right resources, you can throw a baller wedding on a budget.
For more of a general understanding regarding budget management for events click here.
How To Avoid Unecessary Wedding Expenses
Prioritize Your Spending: Before you start spending money, it's important to know what's most important to you and your partner. Make a list of your needs and wants. Maybe food is the most important to both of you. Decide on the items that you absolutely must have and allocate your budget accordingly. Consider areas where you can cut costs, such as flowers, decorations, and favors, and allocate the savings to more important elements such as photography, food and entertainment.
Get creative with your wedding venue: Venues can take up a large chunk of your budget. Consider unconventional options that can save you money in order to mitigate some of this cost. Having your wedding in a friend's backyard, a public park, or even a community center are great examples. These options may not sound appealing at first, but it's all about the creativity that you put into it!
Consider hiring a wedding planner: Hiring a wedding planner may seem like an unnecessary expense, but a professional can help you stay on track, keep within your budget and help you make smart decisions that can save you money in the long run. Still on the fence? Read "Are Event Planners Worth The Cost" for more information.


Let Us Guide You
With the help of a trusted Calgary event planner like Sensi Events, you can plan a baller wedding on a budget that exceeds your expectations and creates lasting memories for both you and your guests. Your wedding day should be one of the most memorable days of your life, and with the right resources and support, you can have the baller wedding of your dreams without breaking the bank. If you're looking for a trusted Calgary event planner to help you plan your baller wedding on a budget, call us today or fill out our online contact form.
Absolutely! A luxurious wedding can still be achieved on a budget by prioritizing the most important elements, being creative with your décor, and opting for cost-effective solutions. For example, you can invest in high-quality flowers and linens, while still keeping the guest list and venue size under control. The key is to focus on the things that matter most to you, and finding ways to make your budget work for you, rather than against you.
Some more tips for saving money on a wedding include:
having a smaller guest list
utilizing DIY projects
reducing the number of décor elements
considering alternative catering options
Additionally, you can also save money on attire by purchasing off-the-rack dresses, or opting for a simpler dress design.
One of the biggest mistakes people make when it comes to budgeting for an event is failing to account for all the potential expenses. This includes taxes, gratuities, transportation, and other miscellaneous expenses. Another common mistake is underestimating the cost of certain items, such as decorations or entertainment. Finally, failing to compare prices and negotiate with vendors can also result in a larger budget than needed.
Sensi… Events That Delight All The Senses
Celebration is how we mark the passing of time, honour the milestones of life, and recognize accomplishments. Let Sensi elevate your celebrations with unique and unforgettable events that will impress your guests and create memories that last a lifetime.
Call 1-780-271-8748 or fill out our online form to connect with Sensi Events today.