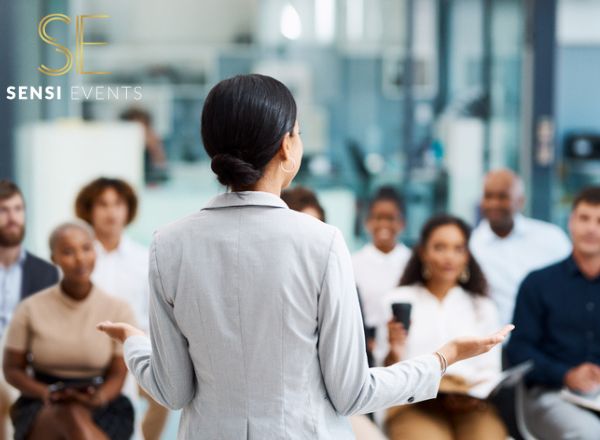 Corporate events are an opportunity to bring together employees, clients, and partners to celebrate successes, build relationships, and foster a positive corporate culture. Planning a corporate event can be a complex and challenging process, but with the right approach and a focus on the key aspects of successful event planning, you can ensure that your event is a success. From setting a budget and choosing the right venue, to selecting the right entertainment and managing the logistics of the event, there are many factors to consider when planning a corporate event.
Key Factors For Successful Corporate Event Planning
Setting a Budget: One of the most important aspects of successful corporate event planning is setting a budget. This will help you to determine the type of event you can afford, the number of attendees you can invite, and the types of services and entertainment you can offer. For more information, read "Budget Management For Events" to learn more.
Choosing the Right Venue: The venue is one of the most important factors in the success of your event. You will want to choose a venue that is spacious, accessible, and suitable for the type of event you are planning. You will also want to consider the cost of the venue, the availability of parking, and the location of the venue. The venue must also resonate with the theme of your event. For example, if you are hosting a charity gala, the venue must resonate appropriately with event.
Selecting the Right Entertainment: The entertainment you choose for your corporate event can greatly impact its success. You will want to select entertainment that is appropriate for your audience, within your budget, and that fits with the overall theme of the event. It is important to select entertainment that you know your employees will enjoy!

Trust Sensi Events For Your Next Calgary Corporate Event
Planning a corporate event requires careful consideration of various factors, including budget, venue, entertainment, and logistics. By focusing on the key aspects of successful event planning, you can ensure a memorable and impactful event that builds relationships, celebrates achievements, and fosters a positive corporate culture.
When planning a corporate event, partnering with a trusted event planning agency can make all the difference. At Sensi Events, our experienced team of event planners is dedicated to helping you plan a successful event that meets your goals and exceeds your expectations. Contact us today to schedule a free consultation and start planning your next corporate event in Calgary.
The services offered by an event planner can vary, but typically include:
Initial consultation to understand the client's event vision and requirements
Venue search and selection
Budget management (very important and often overlooked when planning an event yourself!)
Vendor selection and management (catering, decorations, entertainment, etc.)
Coordination of all event details, from start to finish
On-site event management and support
Post-event evaluations and follow-up
Event planners offer a full-service solution that can include anything from the initial consultation to the post-event evaluations and follow-up. Their goal is to take care of all the details and ensure that the event is executed seamlessly, so that the client can focus on enjoying the event and creating lasting memories!
Hiring an event planner can significantly reduce stress during the planning process. Event planners take on the majority of the planning responsibilities. They handle everything from finding the perfect venue to coordinating with vendors and suppliers. By entrusting an event planner with the planning process, you can avoid the hassle and frustration that often comes with event planning, and simple enjoy your event for once!
Sensi Events promises to understand your vision and make your dreams for your event a reality. Our job is just to make sure that the event stays on-time and on-budget, and the planning process is efficient and worry-free so you can join with your guests and celebrate together.
Sensi… Events That Delight All The Senses
Celebration is how we mark the passing of time, honour the milestones of life, and recognize accomplishments. Let Sensi elevate your celebrations with unique and unforgettable events that will impress your guests and create memories that last a lifetime.
Call 1-780-271-8748 or fill out our online form to connect with Sensi Events today.